ȘCOALA DOCTORALĂ de TRANSPORTURI organizează două sesiuni de prelegeri pentru disciplina Cercetări Operaționale din cadrul Programului de Pregătire Avansată al domeniului Ingineria transporturilor.
Prelegerile și sesiunea Q&A pentru doctoranzi sunt susținute de Prof. Teodor Gabriel Crainic și Prof. Walter Rei de la Universitatea Québec din Montréal.
Prelegerile vor avea loc pe 28 si 29 martie de la ora 15 sala de Consiliu a Facultății de Transporturi de la etajul 2.
Tematicile prezentate doctoranzilor sunt:
 Twenty-five Years of Operations Research and City Logistics – A Few Thoughts and Recent Results
Service Network Design for planning consolidation-based freight transportation
Decision-based scenario clustering and its applications for decision-making under uncertainty
Scurtă biografie a celor doi profesori de prestigiu internațional:
Teodor Gabriel Crainic is Full Professor of Operations Research, Transportation, and Logistics, and holds the Chair on Intelligent Logistics and Transportation Systems Planning in the School of Management, Université du Québec à Montréal. He is also Adjunct Professor, Department of Computer Science and Operations Research, Université de Montréal, and senior scientist at CIRRELT, the Interuniversity Research Center forEnterprise Networks, Logistics and Transportation.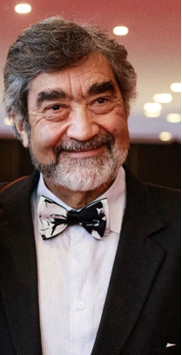 Professor Crainic is a member of the Royal Society of Canada – The Academies of Arts, Humanities and Sciences of Canada. He co-founded, in 1991, the TRISTAN – Trienial Symposium on Transportation Analysis and, in 2000, the Odysseus – International Workshop on Freight Transportation and Logistics series of international meetings. He contributes to several editorial boards. He was President of the Transportation Science and Logistics Society of INFORMS, Director of the Centre for Research on Transportation (currently CIRRELT), and received the 2006 Merit Award of the Canadian Operational Research Society.
The research interests of Professor Crainic are in network, integer, and combinatorial optimization, meta-heuristics, and parallel computing applied to the planning and management of complex systems, particularly in transportation and logistics. Major contributions target the design, scheduling, and operations of consolidation-based transportation systems and services, including uncertainty, resource, and revenue management considerations; routing and scheduling of vehicles; Intelligent Transportation
Systems; City Logistics; new business and organizational transportation and logistics models and systems; and planning of urban and inter-urban multimodal multi-stakeholder freight transportation systems at all geographic scales.
Professor Crainic published over 290 scientific papers and chapters, and has a h-index of 79 (Google Scholar). He co-edited the Network Design with Applications in Transportation and Logistics book published by Springer in 2021, as well as numerous special issues of major scientific journals. He supervised over 160 graduate students and postdoctoral fellows.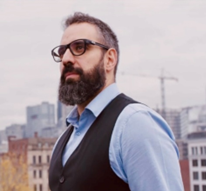 Walter Rei is a Professor of Operations Research at the Department of Analytics, Operations, and Information Technologies of the École des Sciences de la Gestion, Université du Québec à Montréal, Canada. He currently holds the Canada Research Chair in Stochastic Optimization of Transport and Logistics Systems and he is also a member of the Interuniversity Research Centre on Enterprise Networks,Logistics and Transportation (CIRRELT). His research interests center on the development of efficient solution methodologies for integer stochastic programs and combinatorial optimization models relevant to transportation and logistics problems.
---
REZULTATE LA CONCURSUL DE ADMITERE DIN CADRUL SCOLII DOCTORALE TRANSPORTURI – Sesiunea iulie si septembrie  2022 (.pdf) – 30.10.2022
---
REZULTATE LA CONCURSUL DE ADMITERE DIN CADRUL SCOLII DOCTORALE TRANSPORTURI – Sesiunea iulie si septembrie  2022 (.pdf)
---
Absolvenţii cu diploma ai învăţământului universitar de lunga durată au dreptul să participe la concursul de admitere la doctorat fără a fi absolvit un ciclu de studii aprofundate sau de masterat.
Candidații depun online dosarul de înscriere in platforma www.admitere.upb.ro, in perioada 04.04.2022-22.09.2022, dosar care trebuie să conţină următoarele documente:
a) Cerere de înscriere (Anexa 2).
b) Curriculum vitae.
c) Lista de lucrări publicate.
d) Documente copii conform cu originalul (la semnarea contractului de studii doctorale vor aduce documentele în original):
                         – diplome de absolvire (licenţă, masterat, lunga durata);
                         – suplimente la diploma (licenţă, masterat);
                         – diploma de bacalaureat; – certificat de naştere;
                         – certificat de căsătorie sau alt act de schimbare a numelui (unde este cazul).
e) Dovada privind plata taxei de înscriere care se poate achita și online
f) Copie buletin/carte de identitate.
g) Declarație pe propria răspundere ca nu amaibeneficiat anterior de un loc bugetat la studii universitare de doctorat (Anexa 4)
h) Propunerea de tematica pentru studiile doctorale (PhD proposal) în limba română sau în limba engleză (Anexa 5).
i) Scrisoare de recomandare de la un expert în domeniu.
      Candidatii care absolva in cursul anului 2022 sau inainte de acest an un program de masterat in UPB vor depune online numai documentele mentionate la punctele a), b), f), g), h), i).
      Valoarea taxei de înscriere la concursul de admitere la doctorat este de 200 RON. Pentru candidatii inscrisi in perioada Aprilie-Iulie 2022, taxa este de 150 RON cu exceptia candidatilor care absolva un program de masterat in UPB pentru care taxa de inscriere este de 100 RON.
    Candidații interesați care doresc sa se inscrie la concursul de admitere insa au dificultati in întocmirea unei propuneri tematice și/sau în prezentarea unei scrisori de recomandare sunt sfatuiti să ia legatura cu:
– un conducator de doctorat din lista conducatorilor care activează la Scoala Doctorala Transporturi, sau
– cu Directorul Scolii Doctorale Transporturi – prof. Mihaela Popa (tel: 0744 481 824, mihaela.popa@upb.ro) pentru a primi indrumari adecvate.
Pentru a consulta Metodologia de Admitere Doctorat 2022 accesati linkul de mai joi:
https://upb.ro/wp-content/uploads/2022/04/METODOLOGIE_Admitere_DOCTORAT_2022.pdf